On the main page after logging in to Event Center you will find an overview for SMS and Email sent by organizer.
Not only do you have this status and overview to filter by events and dates, you can also find the exact Email sent, and resend it to the specific attendee.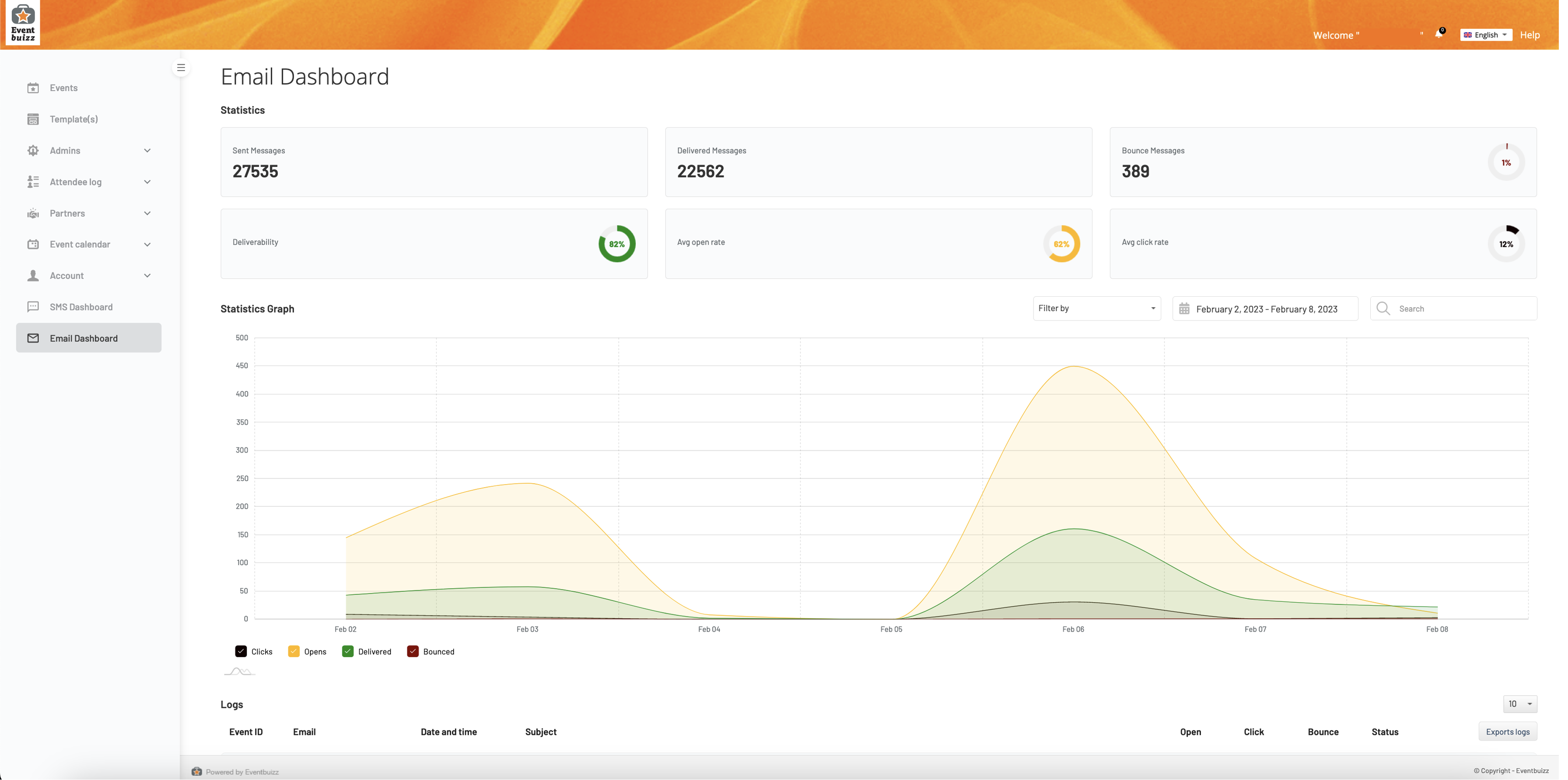 On the SMS Dashboard you will see the total SMS sent, the SMS type and also the total balance.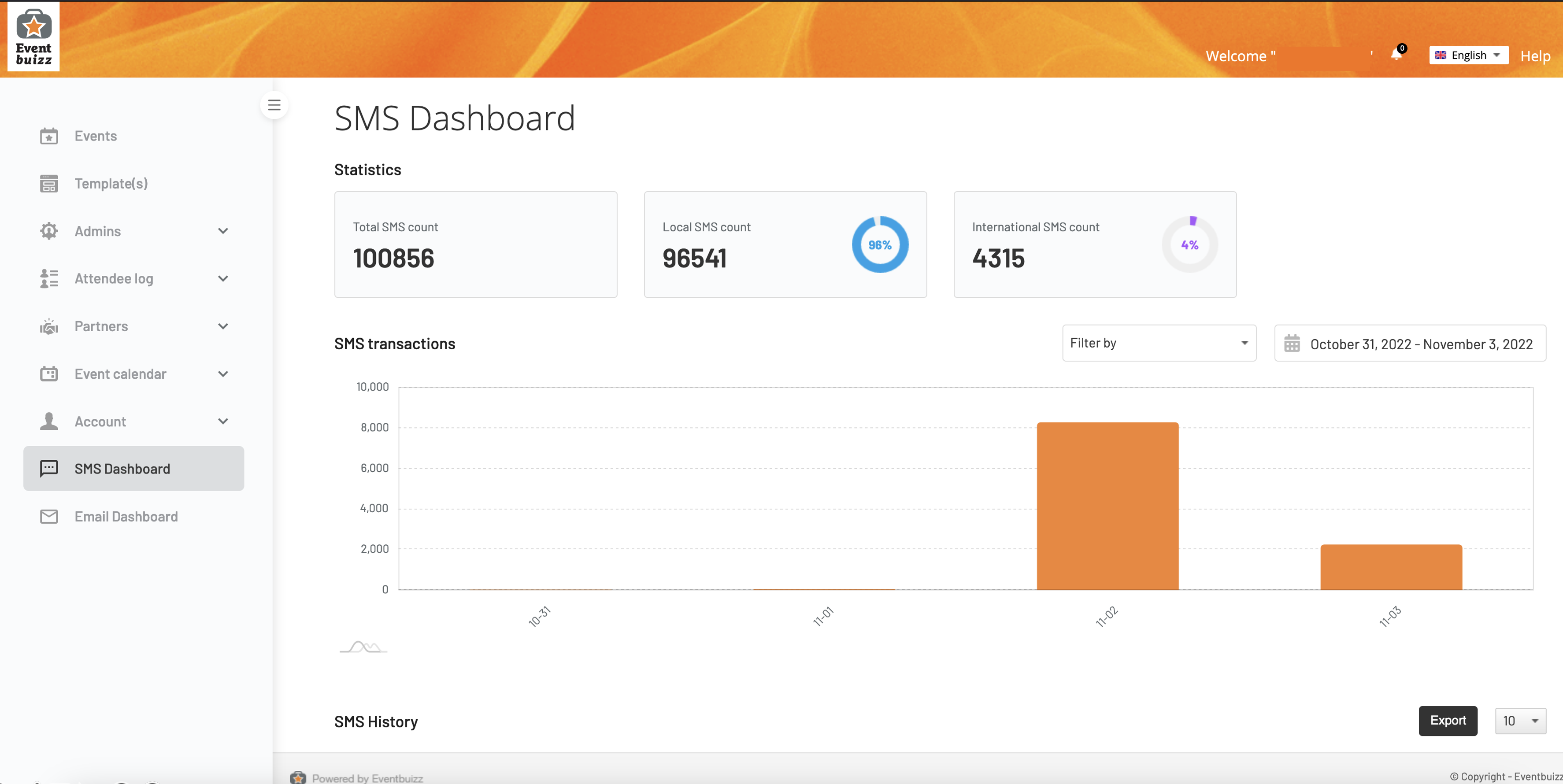 The dashboards are already live, you will see them next time you login to Eventbuizz.
———————- På dansk —————————
På hovedsiden efter at være logget ind på Event Centret er der nu en oversigt over SMS og Email afsendt af arrangøren.
I oversigten kan du filtrere på events og datoer der viser antal samt status på udsendte emails. Her fra kan du også finde og gensende emails til deltagende.
I SMS oversigten kan der ligeledes filtreres på events og datoer og så viser den hvilken type SMS afsendt samt en total balance.
Oversigterne er allerede synlige og du kan tilgå dem næste gange do logger ind på Eventbuizz.